Grammy winner completes Jamaica theme of international industry platform and showcase festival.
With Reggae superstar Orville 'Shaggy' Burrell added to the line-up of Buma Rotterdam Beats' third edition, the day program of this year's international business platform and showcase festival for Hip Hop, R&B, Soul, Reggae, Dubstep and Bass is almost complete. In two special keynotes and one panel session, Grammy winner Shaggy will talk about all the ins and outs of both the business and performance side of his musical career spanning over more than two decades.
Shaggy, known around the world for hits like 'Boombastic' and 'It Wasn't Me', is one of the most successful artists in the modern Jamaican music scene. Apart from his success as an artist, he has been active behind the scenes as well. This summer Shaggy launched his own record label Ranch Entertainment with offices in New York and Jamaica. At Buma Rotterdam Beats, Shaggy will take us through his musical career step by step. He will discuss some of his key hits and in a Q&A with CEO of Solid Agency, Sharon Burke, and agent Paul Lee of Valley Touring and Ranch Entertainment, he will zoom in on the business aspect of his global success.
Program
Shaggy will take part in three sessions at the Buma Rotterdam Beats conference and the Next Beats special:
Tickets
Tickets to the conference are available for 130 Euros. Next Beats tickets are available for 15 Euros.
Buma Rotterdam Beats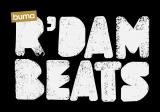 With Shaggy and his business partners confirmed, Buma Rotterdam Beats puts an exclamation mark behind one of this year's central themes: the strong and worldwide influence of Jamaican music. Over the last fifty years, Jamaica's music culture has proven to be the primal source of many interesting developments in music.
An important pioneer within this history is Cleveland 'Clevie' Browne, known for the duo Steely & Clevie, who worked with greats such as Bob Marley, Sean Paul and Shabba Ranks. Cleveland Browne is going to give both a keynote speech and a production master class. Professor Mykaell Riley from the university of Westminster and founder of the Reggae act Steel Pulse will talk about his research on the impact of Caribbean music on the British music scene over the last fifty years. Together with BBC 1Xtra's Robbo Ranx, Mykaell Riley will also touch on the rise of Bass culture in general.