New Shaggy album: Summer in Kingston!
The summer has begun, as Shaggy's newest album Summer in Kingston is being released today!! Get Summer in Kingston now for $2.99 on iTunes!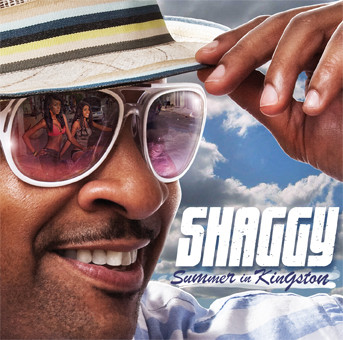 The album features eight awesome tracks. It's already the number 1 album on the iTunes Reggae Albums Charts and its first single Sugarcane is the number 1 single on the iTunes Reggae Singles Charts! Get it now and enjoy the feel-good summer vibes of the album, you won't regret it!
Summer in Kingston track list
1. Just Another Girl feat. Tarrus Riley
2. Sugarcane
3. Dame
4. Feeling Alive feat. Agent Sasco
5. End of the World (Drink Up)
6. Soldiers Story feat. Jaiden
7. Fired Up (F*ck The Rece$$ion!)
8. The Only One (Lie To Me) feat. Jaiden
The awesome, hilarious and beautiful video to the first single on the album, Sugarcane, premiered yesterday on MTV!
Get your copy of Summer in Kingston and Sugarcane now!