New song: Che'Nelle & Shaggy – Running A Muck!
Che'Nelle and Shaggy recorded a song together: Running A Muck! It will be featured on Che'Nelle's sophomore album Feel Good, which is set to be released worldwide in February 2010.
Che'Nelle feat. Shaggy Running A Muck is now available for download on the Japanese iTunes. You can also order the cd Feel Good with Running A Muck from Amazon!
Jolli Rancha Riddim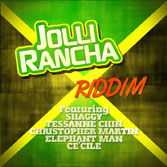 The Jolli Rancha Riddim, featuring Shaggy & Tessanne's hit song Never Let Me Go as well as contributions by Elephant Man, Christopher Martin, D-Major and Ce'Cile, is now available on iTunes and Amazon!
Jolli Rancha Riddim track list (production: Christopher Birch)
1. Shaggy feat. Tessanne Chin – Never Let Me Go
2. Elephant Man – Call Out Ya Mon Name
3. Christopher Martin feat. D-Major – Here for You Always
4. Ce'Cile – Make Dem Know
Get the Jolli Rancha Riddim from iTunes or Amazon!
Shaggy & Rayvon new songs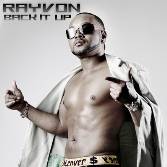 Shaggy will be featured on Rayvon's forthcoming album, and Rayvon will also be featured on Shaggy's new album! Singers' Room caught up with Rayvon while he was touring in New Zealand and Australia and talked about his music, his background and lots more. You can read the interview here.
Rayvon's new single is called Back It Up and it's hot! You can download Rayvon's new single Back it Up from iTunes!