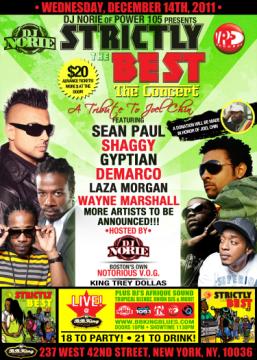 Shaggy to perform at tribute to Joel Chin at B.B. Kings in New York
Shaggy, Sean Paul, Gyptian, Demarco, Laza Morgan, Wayne Marshall, DJ Norie and more will perform at a tribute to Joel Chin, A&R director for VP Records, who was murdered in August in Kingston, Jamaica. The tribute is set to take place at B.B. Kings in New York on December 14.
More upcoming shows
More Shaggy show dates.