Shaggy featured on new Cisco Adler album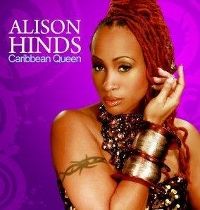 Shaggy, John Legend, Mickey Avalon, Dirt Nasty, Space Cowboy, Warren Jamez, Too Short, Eddie Rap Life, Cobra Starship and Cold Flamez will be featured on Cisco Adler's upcoming 2010 album, which will be released late spring. Baller Status.
Shaggy on Alison Hinds' new album!
The hot collaboration by Shaggy and Alison Hinds, Can't Let My Love Go, is featured on Alison Hinds' new album Caribbean Queen! Wanna get the album and Can't Let My Love Go? It's now available on iTunes!
International Reggae and World Music Awards 2010 Community Service Award Nomination
Save a Life by Shaggy & Friends has been nominated for the Community Service Award at the International Reggae And World Music Awards (IRAWMA) 2010! Other nominees are Capleton, Queen Ifrica, Usain Bolt and Help Jamaica.
Vote for Shaggy
Wanna cast your vote for the IRAWMAs? You can vote right here! The Community Service Awards are category 31 on the list of nominations.
Upcoming tour dates
Here are all newly added upcoming tour dates (all of them are yet to be confirmed). For the full list of 2010 concerts, go here.
Trinidad and Tobago (April 3-4)
Several media write that Shaggy, Morgan Heritage and Beres Hammond will perform at the I Am Legend 3 concerts at Queen's Park Savannah stage in Trinidad on April 3 and at Tobago on April 4! More info: Trinidad and Tobago's New Today and City 94 FM, where you can win tickets to the concert!
International Kite Festival Jamaica (April 5)
According to several sources, Shaggy, Beenie Man, D'Angel, Macka Diamond, Junior Reed, Chino, Freddie McGregor, Laden, George Nooks, Richie Stephens, Kiprich, Anthony Cruz, I-Octane, Lust, QQ, Wasp, Jimmy Riley, Stacious, Neville Lindo, Steele and many more will perform at the International Kite Festival in Ocho Rios, St Ann, Jamaica on April 5! Sources and more info: Keep It Jiggy, Andre Glegg (flyer) and Jamaica Observer.
Win tickets to St Lucia Jazz Festival (May 9)
Shaggy will perform alongside Maxi Priest at the Saint Lucia Jazz Festival 2010 on May 9 in Saint Lucia! If you're a resident of the US, Canada or the Caribbean, you can enter the sweepstakes to win a trip for two and tickets to Saint Lucia Jazz in May 2010, where you can see Shaggy, Maxi Priest, Ne-Yo, Jean-Luc Ponty, Corinne Bailey Rae, T-Vice and many more live!
Queima das Fitas, Portugal (May)?
The Diario Beiras writes that Shaggy might perform at the Queima das Fitas in Coimbra, Portugal. The festival is held from May 7 to 14.
Best of the Best 2010, Miami (May 30)
The South Florida Caribbean News and the Broward-Palm Beach New Times write that Shaggy will perform at the Best of the Best 2010 concert on May 30 in Miami! The line-up includes Shaggy, Gucci Mane, Mavado, Serani, Bounty Killer, Baby Cham, Mr. Vegas, Anthony B, Demarco, Gyptian, Tony Matterhorn and the New Kingston Band. Shaggy also performed at the concert in 2007 and says it's awesome to be back! Shaggy will not perform at the Best of the Best concert this year, he will take the stage at Pure Nightclub and Venus Pool Club in Las Vegas during the Memorial Day weekend!
Agárdi Zenei Fesztivál, Hungary (July/August)
Shaggy, Sean Paul, Akon, Kardinal Offishal and many more artists will perform at the Part 1 Agárdi Zenei Fesztivál in Agard, Hungary! The festival will be held July 28 – August 1. For more information and tickets, visit the official Agárdi Zenei Fesztivál site!
Unfortunately, the festival has been canceled.