Grammy-winning Jamaican artist Shaggy took dancehall crossover to unprecedented heights, first with 1995's platinum Boombastic album and then again in 2001 with the six-times-platinum Hotshot, which featured dancehall's first Number One pop single. This year, in time for the beach comes his seventh release: Summer in Kingston (available digitally now).
To celebrate the release, Mr. Boombastic closed down the streets of Kingston, Jamaica, for a massive free block party last Saturday, performing alongside dancehall artists Bounty Killer and Elephant Man. Backstage, he spoke with Rolling Stone about breaking records, joining the Marines and making dancehall go pop.
Speaking about his charity work for the Bustamente Hospital for Children in Jamaica: "All of it was formed on impulse, because of what I saw at a hospital one day. I went to visit someone there and saw the state of the place. I saw this little girl with a bullet lodged in her head and I said, "I've got to do something." So I said, "I'm gonna do a concert – in 8 weeks. We're gonna make it happen and failure is not an option." They told me I needed a foundation, so we did it – simple as that."
Shaggy, who hails from Rae Town in Kingston, Jamaica, returned to his dancehall roots with Church Heathen after his mainstream success with songs like Angel, It Wasn't Me and so on. He says: "I came back to dancehall because I have naysayers, and I always want to silence them. I remember after "Hotshot" and "It Wasn't Me,' everybody was saying, "Yeah, but it's not dancehall," and, "He can't do dancehall,' and some were going as far as saying, "He's not Jamaican." But I started from dancehall, from sound systems! So I had to come back here and prove that."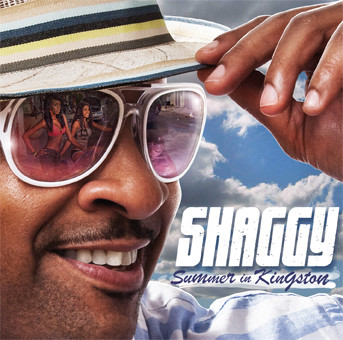 Now he's back with an awesome new album, entitled Summer in Kingston. Asked about Summer in Kingston, he says: "It's a feel-good album, a fan appreciation album for a recession price, as I call it: $2.99. Eight tracks of eargasmic pleasure, digital only. A hard copy would mean paying for distribution, packaging and so on, but if it's digital you can make it as low as possible so all of your fans can get it."
Did you get Shaggy's amazing new album Summer in Kingston yet? It's an 8 track feel-good album with great summer vibes, available for a time-limited special price of just $2.99 on iTunes!
Read the full interview on Rolling Stone.com!
First single on Summer in Kingston: Shaggy – Sugarcane (Extended Video Version)