Shaggy live on FOX 17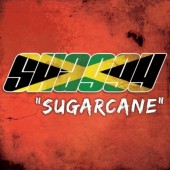 Shaggy performed his amazing new single Sugarcane live at the Fox on the Block Party on FOX 17! Shaggy was interviewed and he performed Angel together with Rayvon as well. You can now watch HQ tv videos of the performance and interviews!
interview and SUGARCANE LIVE and Angel live and interview!
Shaggy performs Sugarcane live

During the interviews, Shaggy was asked about his recent and upcoming projects. He has been touring for several years. Now he's back with a new single Sugarcane and an album, which will probably be released in July! The album consists of 8 tracks and is yet untitled. Woaah… this is so exciting!! So looking forward to the upcoming Shaggy album!