New song: Shaggy & Ce'Cile (Winners Riddim)
Shaggy and Ce'Cile collaborated on a hot new song on the Winners Riddim, entitled Can You Make Me! The riddim was produced by producer extraordinaire Tony "CD" Kelly, who also produced many other hot riddims and songs, like Shaggy feat. Alaine For Yur Eyez Only, the Katana Riddim, Heathen Riddim, Street Bullies Riddim, Bookshelf Riddim, Buyout Riddim and many more.
The Winners riddim features contributions by Shaggy and Ce'Cile, Wayne Wonder, Mr Vegas, ZJ Liquid, Delly Ranx, Notch, Trevor Off-Key, Esco, Spice, Malica and Wayne Anthony. Shaggy and Ce'Cile worked together before on among others Man a Man and Gweh. Can You Make Me is featured on a hot riddim and Shaggy and Ce'Cile sound great. So… can Shaggy make you say ahh? Check out Can You Make Me below!
Shaggy & Ce'Cile – Can You Make Me!

Winners Riddim track list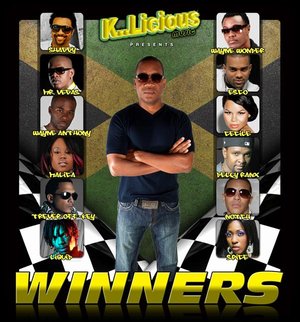 1. Ce'Cile – Neva You
2. Delly Ranx – I'm a Winner
3. Esco – Big Up
4. ZJ Liquid – She Got a Walk
5. Malica – On My Way
6. Mr Vegas – Not a Day
7. Notch – Chat
8. Shaggy & Ce'Cile – Can You Make Me
9. Spice – I Wanna Know
10. Spice & Wayne Anthony – Keep It All
11. Trever Off-Key – She Say
12. Wayne Anthony – Good Life
13. Wayne Wonder – Over All