Shaggy at MNM Belgium live videos, interview and photo
Shaggy visited the MNM studio in Belgium this morning for an interview and a performance on The Grote Peter van de Veire Ochtendshow! You can listen to the interview and performances on MNM!
Shaggy performs It Wasn't Me live at MNM Radio Belgium with two sexy ladies

Shaggy performs Hey Sexy Lady live at MNM

Shaggy, Stefanie en Katrien at the MNM studio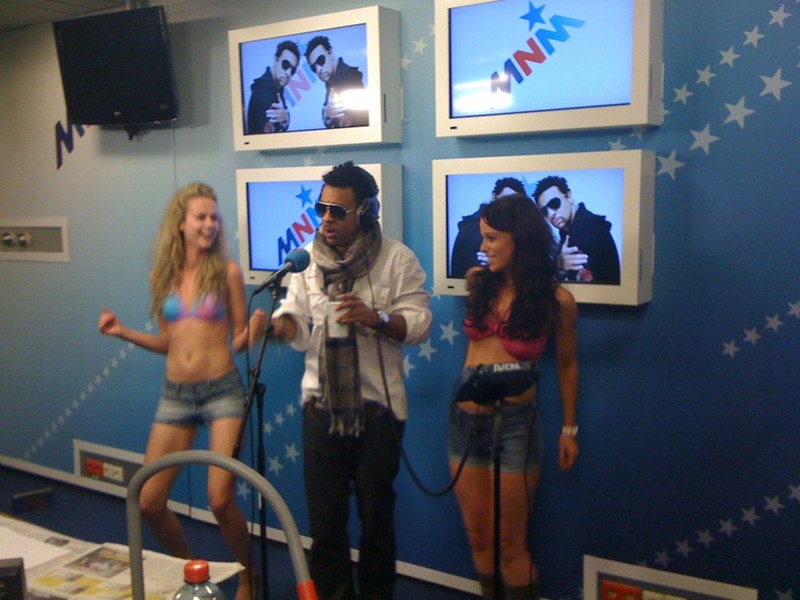 Shaggy and Sahara at Carré, Brussels (tonight)
Shaggy is in Belgium for a concert with Sahara (Costi Ionita and Andrea Teodorova) at Carré in Brussels tonight! They will celebrate the release of their hot new single Champagne (and the Champagne remixes single).
For ticket info, visit Carré and HVW. Wanna go to the concert but you don't have Carré member card yet? Be at Carré before 10 P.M. so you can make sure you can get in! Shaggy and Sahara will be on stage at around 2 A.M. The Carré dress code applies, minimum age for entrance is 17 years.