Sugarcane featured on VEVO
VEVO features Shaggy's awesome new Sugarcane video!
"Sir Shaggy, the reggae genius behind classics like summertime slow jam "Angel" and the smooth bump-and-grind diddy "Boombastic" is back with a new song, highlighting the tasty highlights of his hometown. And, thanks to him, we now want candy at 8:30 in the morning. Bags and bags and bags of sugary sugar candy sugar. Or sugar packets. Or candy.

Being seductively straightforward about the whole thing, Shaggy gives a visiting tourist a bag of native treat sugarcane, and effectively pulls her away from friends to show her the good times around town. (Don't worry, it's not a kidnapping. She's chillin' on the beach and swaying her hips. No one shakes their booty when they're not having a blast). Her sister goes home and rats her our for staying in Jamaica, and her mom, triumphantly, declares she's going to Jamaica to get her daughter back. Or so we think… (!!!!!!)

If there's one thing that's clear about this video, it's that "sugarcane" is most definitely not a euphemism for something. Nothing in particular. Nothing at all! It's just magic and love and happy good times that get everyone together… Take a looksie this guilty pleasure and not at all innuendo-filled summertime singsong, stat." Read more on VEVO and take a look at the beautiful and hilarious Sugarcane video!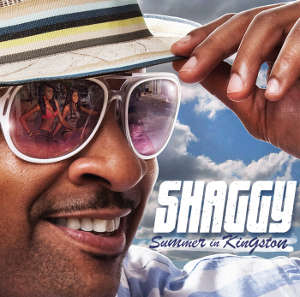 Summer in Kingston
Run away with Shaggy to the islands and get his awesome new album Summer in Kingston now, for just $2.99 on iTunes!
The Fader interviews Shaggy
The Fader interviewed Shaggy before the launch of his amazing new album Summer in Kingston. They talked about how Shaggy started in the music business, living in Kingston, making monster hits on small budgets and more! Read the interview on The Fader!
Get Shaggy's Sugarcane for free today!
Shaggy tweets: "Download Sugarcane for free today only on MP3.com!
Of course, you can always get Sugarcane on Shaggy's awesome new album Summer in Kingston, which is the #1 album on the Billboard Reggae Charts and the iTunes Reggae Albums Charts!
"Just in time for summer, Jamaican dancehall superstar Shaggy (AKA "Mr. Boombastic") is back with a new album! Titled Summer in Kingston, the new album and lead single "Sugarcane" deliver more of the island dancehall flavor that won Shaggy fans worldwide on past hits like "Boombastic" and "It Wasn't Me". After a four years in the making, Summer in Kingston is finally here and is sure to be to the soundtrack to many a hot, sweaty dance party this summer."
Shaggy – Sugarcane