Shaggy's hot new video What's Love will be shown to the world an exclusive on the MySpace front page tomorrow, Wednesday February 20, starting at 12 pm PST / 3 pm EST!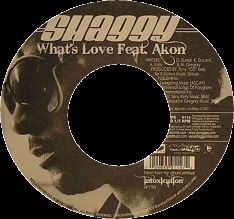 What's Love is the third hit single after Church Heathen and Bonafide Girl from Shaggy's latest VP/Big Yard studio album Intoxication and features none other than Akon. Shaggy recently performed What's Love on NBC's The Tonight Show with Jay Leno, and currently the reggae/dancehall single is receiving the most U.S. radio air play for its genre.
The video was directed by the legendary Hype Williams, who is well-known for his video clips with Kanye West, Beyonce, Jay-Z and Missy Elliot. His production perfectly complements "What's Love" with his colorful and bold direction. Moreover, a special behind-the-scenes making of this high concept, high fashion video will be shown.


Watch the new video by Shaggy feat. Akon What's Love here on Wednesday February 20