Shaggy performs at the Sigma Chi Derby Days at Northwestern University, Evanston, Illinois (October 16)!
Hey Illinois Shaggy fans! Mr Boombastic is going to give a concert at the Louis Room at Norris, Northwestern University in Evanston, Illinois on October 16! The concert is part of the 2011 Sigma Chi Derby Days. It benefits the Children's Miracle Network Hospitals.
Tickets went on sale just now! Visit University Tickets to grab your tix today. Tickets are limited, so get yours as soon as you can to watch Shaggy perform his greatest hits and his amazing new feel good album Summer in Kingston live!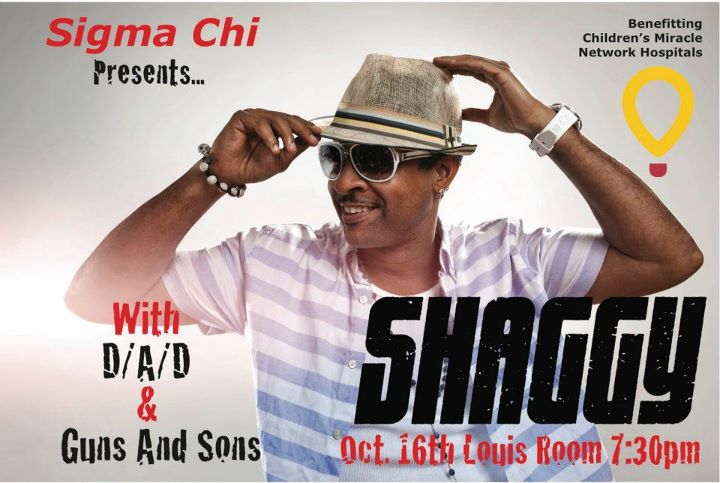 More upcoming tour dates
Shaggy's full 2011 tour schedule as known so far!
Upcoming concert: B.B. King Blues Club, New York (October 22), details to be added
New York Shaggy fans! Shaggy will give a very special concert at B.B. Kings in New York on his own birthday, October 22! Details will be added soon.