Shaggy spreads the Jamaican Christmas holiday cheer on the NBC Today Show
Shaggy performed his Jamaican Christmas holidays single Jamaican Drummer Boy live on the Today Show on NBC this morning! Missed his performance? Or wanna watch it again?

Don't worry, you can watch an interview and his awesome live performance right here!
New Christmas single: Jamaican Drummer Boy
Let Shaggy get you in the mood for the Christmas holidays in the sunny Caribbean with his new single Jamaican Drummer Boy, which is now available on iTunes! It went straight to number one on the iTunes charts!

New hard copy album: Summer in Kingston
Shaggy told The Today Show that his Grammy nominated album Summer in Kingston, which is available digitally, is going to be released as a physical album!
Shaggy on the NBC Today Show: interview & Jamaican Drummer Boy!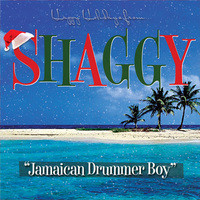 Shaggy on the NBC Today Show: Christmas in Jamaica