Feel the Rush video
The Berliner Kurier has an article about Feel the Rush, the new UEFA EURO 2008 video and single that Shaggy will present later today in Berlin, Germany. The video clip shows him travelling from Jamaica to the soccer stadium in Klagenfurt, Austria. Article at Berlin Online.
Feel the Rush cd single
Shaggy will present the video to the new official UEFA EURO 2008 single Feel the Rush today in Berlin, Germany! Here's a preview of what the single cover looks like. Enjoy!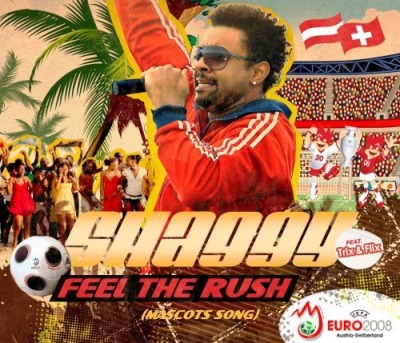 Shaggy interview
The Ladies of Reggae interviewed Shaggy about his newest studio album Intoxication in November 2007. You can listen to the interview below!