Shaggy to perform at Heineken Sint Maarten Regatta
Shaggy will perform at the largest sailing event in the Caribbean, the 28th St. Maarten Heineken Regatta, on Sunday, March 9th 2008. Article.
Shaggy is #1 in Aruba!
Shaggy's Those Days feat. Na'Sha from the Intoxication album is currently number one in Aruba! Jamaica Observer.
What's Love video shoot
The video for Shaggy and Akon's new single, What's Love, is soon to be released. Do you wanna see a photo from the video shoot? There are a couple of pictures online thanks to Big Yard, among others on Toronto Lime.
The Tonight Show with Jay Leno – US visitors
If you're from the US (or if you know how to), you can watch Monday's Tonight Show with Jay Leno featuring Shaggy, Simon Cowell, Ryan Seacrest and Tavis Smiley on the Tonight Show's My Space Channel. If you can't see the video, you can watch Shaggy, Na'Sha and Tony Gold perform Shaggy's brand new single What's Love ft. Akon here as well.
St Kitts Music Festival 2006 Recap
If you haven't seen the video recap yet, it's now on YouTube featuring Shaggy, Akon, beautiful pictures of the tropical island St Kitts and more.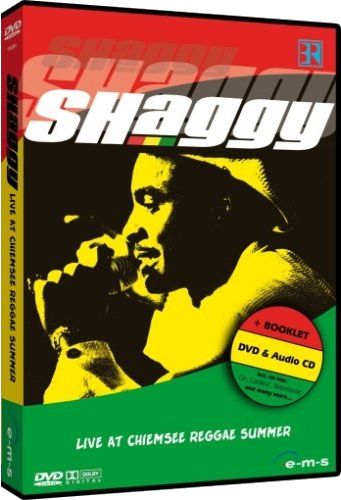 Live at Chiemsee Reggae Summer 1998 Audio
Audiomaxxx has as of yet the MP3s of Shaggy live at Chiemsee Reggae Summer 1998. If you didn't get a bonus cd with your Shaggy live at Chiemsee Reggae Summer 1998 DVD – or if you haven't had a chance to pick up a copy, you can listen to small parts of Sexy Body Girls – Midnite Lover – Something Different – My Dream – Nice & Lovely – Oh Carolina – Big Up – Heartbreak Suzie by Shaggy, Rayvon and Brian & Tony Gold on the same page as well.