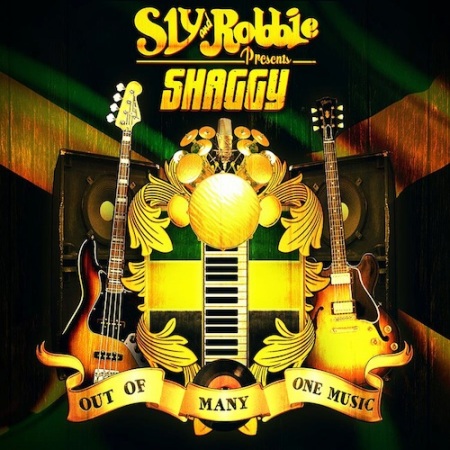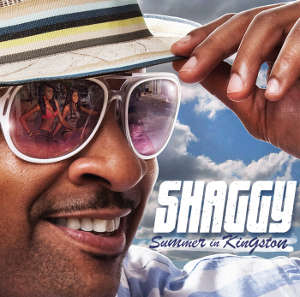 Shaggy calendar: recent and upcoming concerts, releases and more
:
2016 tour & release dates
January 2
- Shaggy & Friends, Jamaica
January 15
- The Emporium, New York
February 11-15
- Sail Acros the Sun, Miami, Ocho Rios
2015 tour & release dates
January 31
- Surfbeats Festival, Pichilemu, Chile
February 13
- Singers in Action, New Jersey Performing Arts Center, NJ
February 14
- Singers in Action, Brooklyn Academy of Music, NY
February 20
- Food for the Poor Gala, Boca Raton, Florida
March 7
- WiLD Splash 2015, Florida
March 27
- Centennial Night, Toronto, Canada
April 1
- The New Pulse FM, North Carolina
April 9
- Pandemonium Live with Machel Montano, Hope Gardens, Jamaica
April 11
- Reggae Riddims Live!, Foxwoods, Connecticut
April 12
- Shaggy with Samantha J and DJ Pup Dawg, Portland, Maine
April 14
- La Mega Mezcla, Madison Square Garden, New York
April 21
- Siesta Fest, San Antonio, Texas
April 24
- The Tonight Show featuring Jimmy Fallon, NBC
April 25
- Oslo, Norway
April 28
- Drammen, Norway
April 30
- Alta, Norway
May 1
- Trondheim, Norway
May 2
- Stavanger, Norway
May 5
- KTU 103.5 at Resort World Casino, New York City
May 16
- Big Top Luna Park, Sydney, Australia
May 17
- Eatons Hill, Brisbane, Australia
May 20
- Wrestpoint, Hobart, Australia
May 21
- Forum Theatre, Melbourne, Australia
May 22
- HQ, Adelaide, Australia
May 23
- Astor, Perth, Australia
May 31
- 103.5 KTU's KTUphoria 2015, Wantagh, New York
June 6
- JAM'N 94.5 Presents Summer Jam 2015, Mansfield, Massachusetts
June 7
- Jamming Festival 2015, Bogota, Colombia
June 12
- 99.7 NOW! presents June Boom!, San Jose, California
June 18
- Venice Beach House, California
June 20
- Wild 949 Ultimate Pool Party, Water World, Concord
June 20
- Social Saturday, San Jose, California
June 27
- Boise Music Festival
July 2
- Times Square, New York
July 4
- Tampa, Florida
July 7
- NBC Today Show, Rockefeller Center, NYC
July 9
- Mid Summer Jam, Jacksonville, Florida
July 17
- One Love Reggae Music Festival, Italy
July 23
- Civray, France
July 24
- Nanterre, France
July 25
- Paris, France
July 26
- Eutropia Festival, Rome, Italy
July 28
- Milan, Italy
July 31
- Reggae Geel, Belgium
August 1
- Woodstock Festival, Poland
August 2
- Yaam, Berlin
August 3
- Affiliate Ball, New York
August 7
- Carolina Reggae Summer Jam, Charlotte, North Carolina
August 8
- Atlanta Reggae Summer Jam, Georgia
August 9
- 10th Annual Caribbean Concerts, Six Flags, New Jersey
August 12
- Dunkin' Donuts Music Lounge, Connecticut
August 13
- Alive @ Five, Stamford, Connecticut
August 14
- Only Love premier on Z100 Morning Show with Elvis Duran
August 15
- Drai's Beach Club Night, Las Vegas, Nevada
August 16
- Toronto Reggae Fest, Toronto, Canada
August 27
- Z100 Morning Show's End of Summer Bash, New York
September 6
- Saipan, Mariana Islands
September 18
- Hot 107.9 FM Wonderland, Syracuse, NY
November 7
- Grondfest, Chile
December 13
- Sounds of Reggae: Shaggy & Friends, Brooklyn, NYC
2016 tour & release dates
February 11-15
- Sail Acros the Sun, Miami - Ocho Rios
Get Shaggy's newests songs!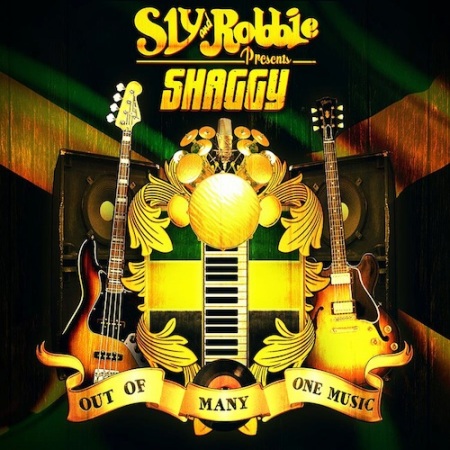 Out of Many One Music
More new songs
& Church Heathen
& Bonafide Girl
& What's Love
& Like a Superstar
& Feel Like Making Love
& Intoxication
& Feel the Rush
& Donya
& Don't Wanna Fight
& Best of Shaggy: The Boombastic Collection
& Body A Shake
& Bad Man Nuh Cry
& Save a Life
& Fly High
& I Wear My Sunglasses
at Night
& Keep Ya Shades On!
& She's a Lady
& Can't Let My Love Go
& Long Time
& Under the Sun
& I Wanna
& Rise Again
& For Yur Eyez Only
& Shaggy & Friends
& Girls Dem Luv We
& Champagne
& Sugarcane
& Jamaican Drummer Boy
& Smile
& Dame
& World Citizen
& Girls Just Wanna Have Fun
& Lengua
& Football is My Life
& Fight this Feeling
& You Girl

Legal
All content and graphics © 2007, 2008, 2009, 2010, 2011, 2012, 2013, 2014 Shaggy.v3x.biz, no copyright infringement intended
All content and graphics © 2007-2016 shaggy.v3x.biz, no copyright infringement intended, links to external sources or content obtained from other sources or edited from other and external sources whether they be videos, images or other content are beyond the control of Shaggy.v3x.biz and Shaggy.v3x.biz will therefore not be liable to any claims concerning those or the information obtained from them. If you have a problem with the content of this site and you want part of it be removed, please kindly inform us at contact[at]Shaggy.v3x.biz. This Shaggy fan site is not affiliated with any other Shaggy site, Shaggy or Ranch Entertainment. Do not copy any of the content of this site without crediting this site with a link or asking permission first!
Last change: February 20 2017. 12:08:17
Biography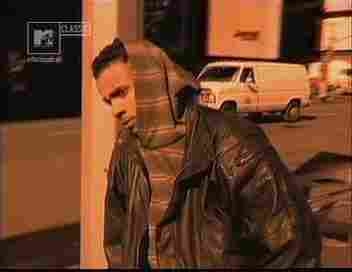 After one decade, fourteen
albums
(of which 8 studio albums), two of them multi-platinum, many #1 hits, and even more top ten singles world wide, Grammy winning Big Yard recording artist Shaggy is still on the grind. Making music that celebrates his culture and being an ambassador for Reggae music has always been the driving force in the heart of Jamaica's only living Diamond-plus selling artist.
In the early 1990's Shaggy entered the scene with his deep throaty remix of the Ska classic 'Oh Carolina', the first major Reggae record to come out of the dancehall underground. Soon after, the steady dub rhythm of the platinum selling Boombastic solidified Shaggy as a dancehall hit-maker winning the 1996 Grammy Award for Best Reggae Album.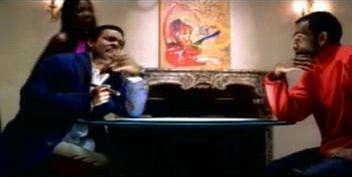 When Hotshot dropped in 2000 no one could have predicted that this was going to be the album to set Shaggy totally apart from any artist on the dancehall stage. Hotshot, the best-selling album in 2001, sold over 13 million albums world wide and topped the charts in the US, UK, Germany and Australia simultaneously. The album was seven times platinum certified in Canada and six times platinum in the US. Hotshot rocketed to the top of the charts with two phenomenal singles, "It Wasn't Me" and "Angel", which featured Big Yard protégés Rik Rok and Rayvon, respectively.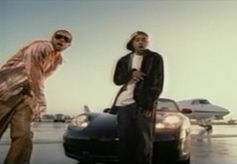 Fall of 2005 found Shaggy releasing Clothes Drop an album that gave his audience chart topping dancehall singles like "Wild2Nite" and "Ready Fi Di Ride". Steady contributions to the dancehall are what keep Shaggy current. He is one of very few Reggae artists who always have a fresh new record pulsing through the dancehall market.
And 2007 being no exception, he released Intoxication, an album featuring big tunes like the club banger 'Church Heathen' and 'Reggae Vibes', a well-received tune that finds Shaggy taking on the role of singing. 'Vibes' is the first song to ever feature this famed deejay singing, just more proof that with Shaggy's ingenuity anything is possible. In 2008, Shaggy scored another number one hit in Germany with the official UEFA Euro 2008 single Feel the Rush and the single Fly High is one of the hottest tunes of the summer of 2009.

To date, Shaggy has sold over 20 million albums, but he doesn't take that achievement lightly. Knowing that records are meant to be broken, today we find Shaggy in the studio putting the finishing touches on his eagerly anticipated but still untitled album due in 2010 and organizing a large
benefit concert
for the Bustamente Hospital for Children in Kingston, Jamaica. Working from his strong foundation and always expecting the best, Shaggy is doing his part to make good music, make a difference and prove that the "world is just one big yard!!"